Ultra high molecular weight polyethylene mesh
Product Detail
Product Tags
The fracture strength of ultra-high molecular weight polyethylene filament is more than 5 times that of ordinary nylon filament, and has the characteristics of high modulus, low elongation, acid resistance, acid resistance, ultraviolet resistance, making ultra-high molecular weight polyethylene mesh to replace the new high-performance mesh of traditional material mesh. In the rapid development of aquaculture today, ultra-high molecular weight polyethylene mesh has the characteristics of pollution prevention, wear resistance, strong tear resistance, light weight, flexible and convenient operation, suitable for large Marine fisheries, deep-sea aquaculture Seine and other sea granary projects, to provide strong support for the deep sea, far sea, large-scale breeding.
Easy defense against the class 14 typhoon, to protect the interests of fishermen.
The fracture strength of the mesh can reach more than 3 times that of the traditional polyethylene mesh, and the wind and wave resistance ability is far higher than that of the polyethylene and nylon mesh.
The wind and waves have small deformation and stable structure, to avoid fish bruises caused by death.
It has the characteristics of high strength, strong wear resistance and strong tear resistance, and can avoid the damage of fishing nets.
acid-alkali resistance, ultraviolet resistance performance is strong, make the fishing net long service cycle.
Density of 0.97g/cm3, light operation and low maintenance cost.
| | | |
| --- | --- | --- |
| ry | UHMWPE mesh | Ordinary polyethylene mesh |
| Network weight | ✭✭✭ | ✭ |
| Network strength | More than 6 years | About 2.5 years |
| Network life | ✭✭✭ | ✭ |
| Range of fish activity | ✭✭✭ | ✭ |
| Fish quality | Quality is close to the wild | General quality |
Item

Count

dtex

Strength

Cn/dtex

Modulus

Cn/dtex

Elongation%

HDPE

1500D

1656

32.6

1369.55

2.70

1600D

1768

34.2

1683.95

2.86

3000D

3300

30.3

1345.18

2.95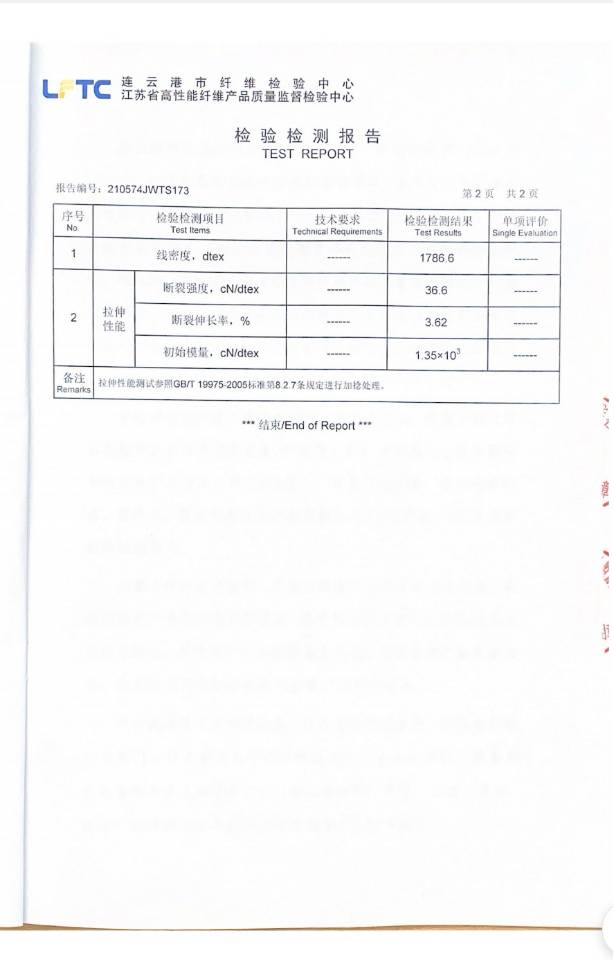 ---
---
Write your message here and send it to us